Jana is a native Oklahoma girl, but she always asks to not hold this against her. Jana was born to Mickey and Sharron Shelton. She grew up in Altus, OK with her two siblings, Liane and Tracy.

After graduation from High School and Western Oklahoma State College, Jana moved to Wiesbaden, Germany for a 2 year stint with the FAA.

Following Germany, Jana went straight to Southern California, and has become a real California girl. She now lives in Colorado Springs with Marc.

She enjoys going to the beach, the movies, and tries to go SCUBA diving as often as possible with Marc.

Jana completed her Bachelors in Information Technology from the University of Phoenix.
Marc was born in Stuttgart, Germany to Frank and Sylvia Hoffmann. The first 11 years of his life, Marc spent his time in Kindergarten, at his grandmas' houses and in trees in the city of Gerlingen. Then the family moved to Meckenheim, near the former capital of Bonn. After 3 years there, the family moved again - this time to Brussels, where Marc completed his high school at the European School.

After Brussels, Marc returned to Stuttgart to complete his Masters in Computer Engineering from the Berufsakademie.

After his studies, Marc worked for the IBM Development Laboratory in Germany, which launched his transfer into the United States in 1992. Through his various responsibilities in providing technical and marketing support, Marc was able to live in several cities in the United States, including Boulder, Colorado, Dallas, Texas, Raleigh, North Carolina and San Jose, California. Through his prior employer, Marc moved to Irvine, California.

In 2003, Marc and his two friends and partners Eric and Rick founded a new company: EmeriCon, LLC. Equipped with the experience of providing IT consulting for large clients, the three of them created a new business that has already enjoyed tremendous success and employs several consultants.

Marc enjoys SCUBA diving, many outdoor activities, such as biking, rollerblading, and good movies, good food and great wines. But most of all, Marc enjoys spending time with the love of his life, Jana.
Since you are reading this information on our website, you are very familiar with the medium through which we met - the Internet.
After his move the Southern California, Marc joined an Internet dating service, called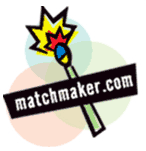 . Marc had tried this before in San Jose, and met some very nice people this way. So, he gave this service another shot and put up his profile

for all the lovely ladies to see.
About 3 weeks after Marc had signed on to matchmaker.com, a lovely lady named Jana (on a tip from one of the pilots that she worked with) decided to give this thing a try as well. So, Jana put up her profile

on the site. Within minutes Marc had noticed it and he and Jana were starting to trade e-mails. After a few e-mails and phone calls, Jana and Marc decided to meet at Bistro 201 in Newport Beach. The evening spend fabulous and the rest is history, as this website and our wedding can tell you.
| | | | | |
| --- | --- | --- | --- | --- |
| Otter that Jana adopted from the Long Beach Aquarium | | | | |
| | | | | |
| | | | | |
| | | | | |
The pictures in this photo gallery are just a sample of various things that Marc likes to do, as well as some pictures that are there, just because.
In addition to the miscellaneous pictures shown on this page, Marc also likes to take landscape, portrait and underwater photographs. Click here to see a selection of some of Marc's more interesting photographic work.
| | | | | |
| --- | --- | --- | --- | --- |
| One of Marc's first pictures in this world | As always, curious as to what is out there | ...but also happy to be around. | Marc and his Dad, Frank, skiing in Heavenly, Lake Tahoe | Meeting "Forrest Gump" at the Monterey Bubba Gump Shrimp Factory |
| Sting Ray that Marc adopted from the Long Beach Aquarium | Looking good on New Year's | Marc likes to cook and BBQ | ...but also enjoys the food creations of others. | Rollerblading in beautiful Monterey |
| Ready to go diving on Monastery Beach | River rafting is a ton of fun | | Skiing in Heavenly | Skiing in Kirkwood (also Lake Tahoe area) |
| Unfortunately, work sometimes gets in the middle. | | | | |